Data fudge is everywhere. But it seems particularly rampant in infographics shared on social media.
Okay, medical I love really good charts and graphs – and nerd out about elegant infographics like ones I grew up with in National Geographic, troche  or those shared regularly in FastCoDesign.  But no matter how pretty the picture, what about the data shared in the random infographics I regularly see in my social streams?
Case in point. This week, Jim Dougherty shared this  Infographic, questioning the infographic's data and particularly this statistic: "90% of all organizations use content in their marketing". Hmm. Really?
Fight the fudge!
So I decided to do some digging. And before I knew it, I'd created an infographic of my own…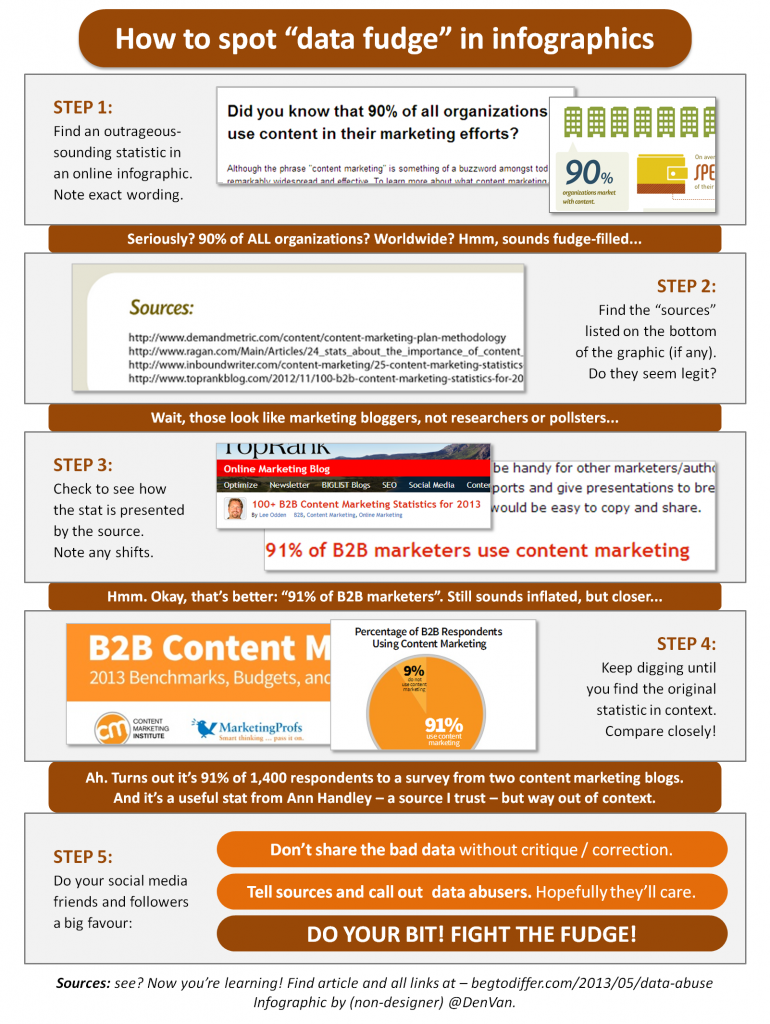 Links:
[slideshare id=14855770&doc=b2bresearch2013cmi-121023151728-phpapp01]